Pedego Electric Bike Raffle to Benefit Bike Cleveland
New for 2021!
The raffle raised $1,890 for Bike Cleveland. Thanks to all who participated!
The 2021 e-bike raffle winner was Ken Liang, who was present at the announcement! Pictured below, Ken is congratulated by Keith of Pedego Electric Bikes.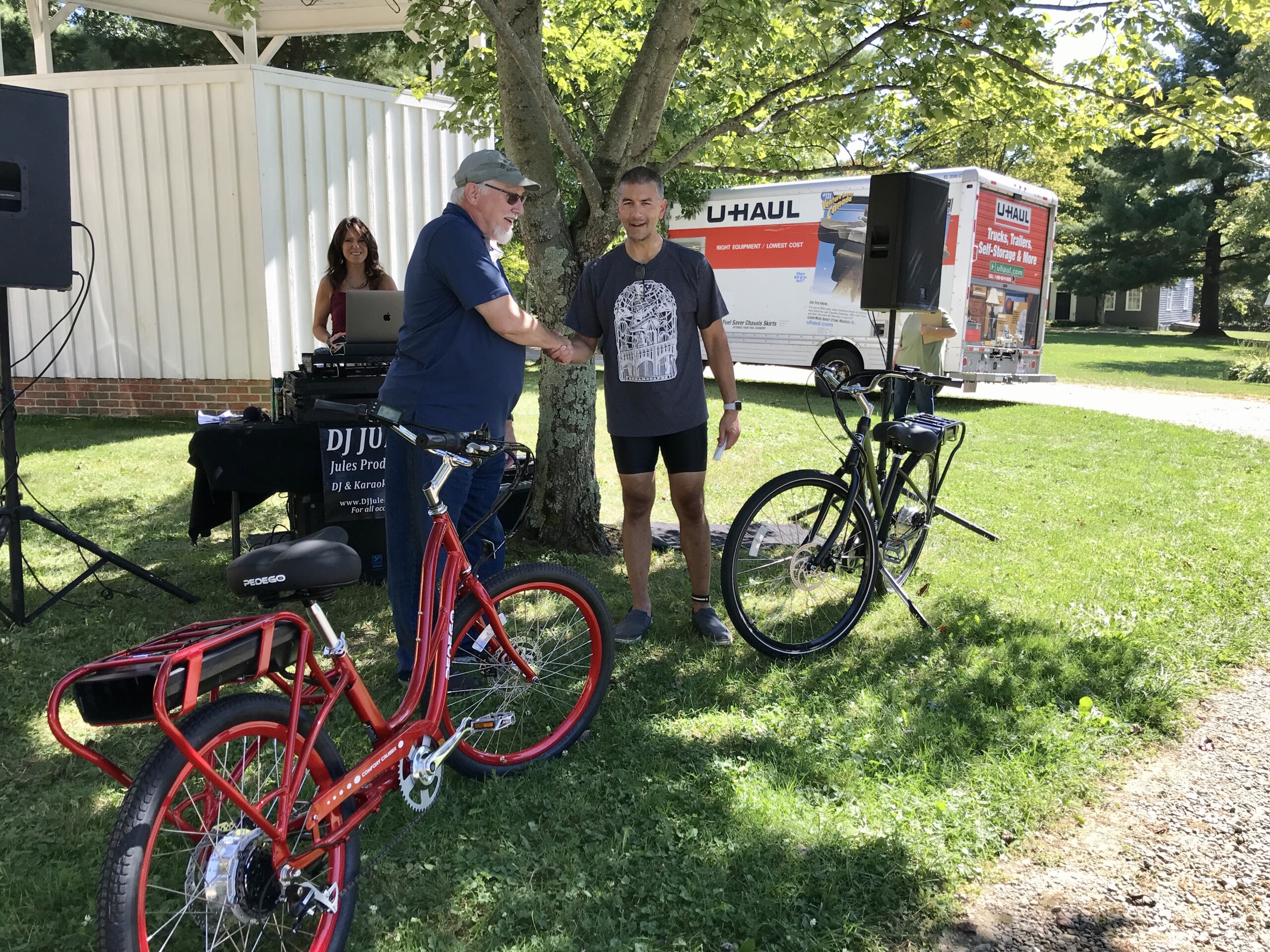 Electric bikes are revolutionizing personal mobility, and we all need safe streets and networks to maximize their potential. Here is your chance to support Bike Cleveland's efforts to make that a reality, and get the chance to win an amazing Pedego Electric Bicycle! The drawing will be held in person at Sunday in June, so be sure to register now.
Purchase tickets to win a Pedego City Commuter: Lite Edition (or other models, see raffle item details) and the raffle proceeds at the end go to fund the work Bike Cleveland does on behalf of you and thousands of other riders throughout the region.
We thank the folks at both Bike Cleveland and Pedego Bicycles for making this possible. Be sure to visit Pedego Bicycles in Middlefield, OH.
Bike Cleveland staff, and Sunday In June Organizers are not eligible to win prizes. Drawing will be held at the 2021 Sunday In June on September 19th in Burton, OH. Winner does not need to be present to win. Electric bikes are in high demand and you might need to wait for delivery of your selected model.